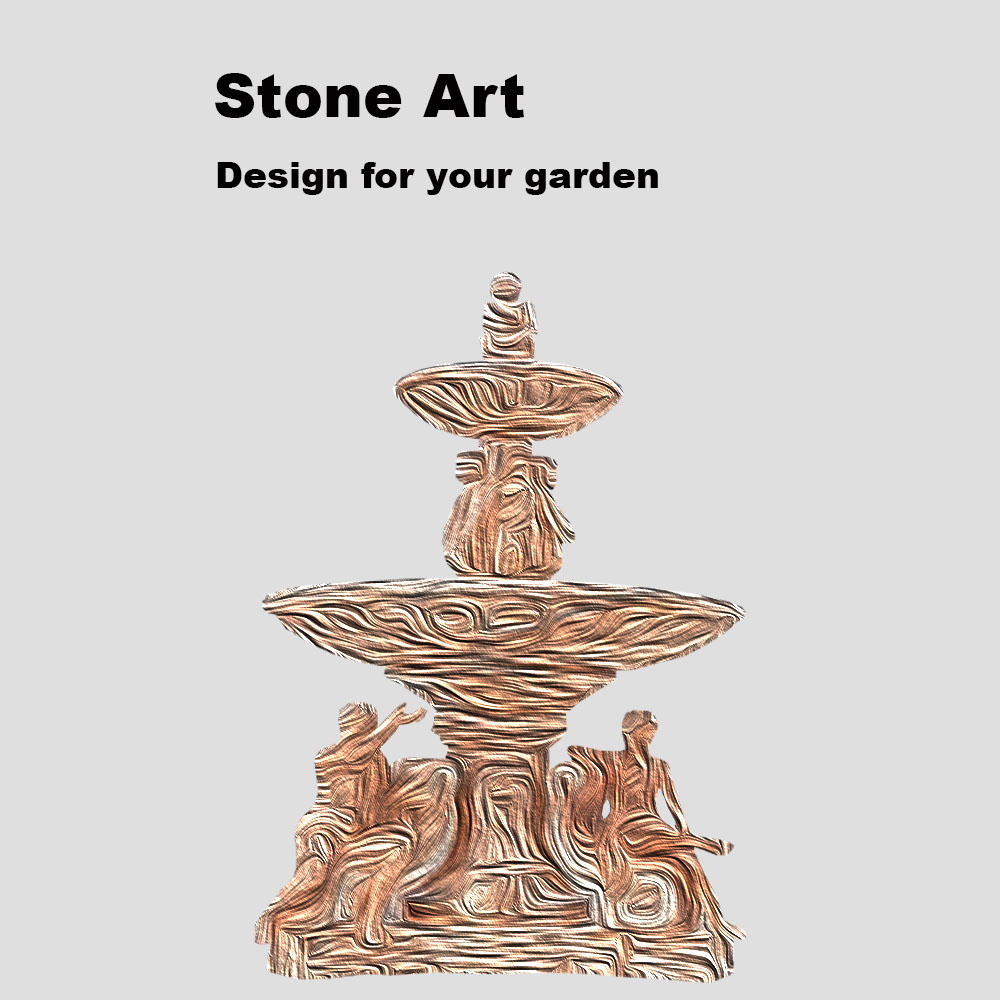 A well-crafted artisan water fountain has been known as an epitome of ingenuity and human for thousands of years. Even today, you can install a stunning water fountain on your property for a striking visual appeal.
Which is the Best Material for an Outdoor Fountain?
The most common material used for making outdoor fountains is natural stone. You can choose from different natural large stone fountains, like granite fountain, marble fountain, limestone fountain, and sandstone fountain.
Stones, such as limestone, marble, and granite are time-honored construction materials. Limestone is an ancient material used to create many iconic monuments, including the Great Pyramids in Egypt. Marble is another popular ancient stone used to create many historic monuments in Rome and other countries in the world. On the other hand, granite is known for its durability and low maintenance.
However, if you only have to pick one stone out of these, marble is your top choice seeing its sophistication, elegance, and classic appearance. It could even last for over hundreds of years without the impact of the harsh climatic conditions.
Why Choose Marble Fountain for Your Property?
Here are some reasons to pick a marble fountain for your property:
Longevity - Marble fountain is one of the highly durable natural stones. Hence, a perfect choice for outdoor fountains.
Increased Value - Marble is a timeless natural stone that's known for its elegant and sophisticated visual appeal. So, it's likely to increase the value of your property.
Classic Beauty - Marble fountains have been famous for centuries due to their tranquil water sound and this stone's natural beauty. That's why it is considered the most desirable stone even in the modern world.
Peaceful Atmosphere - With water flowing through the marble fountain, your garden, patio, or other outdoor areas are likely to enjoy a peaceful and relaxing atmosphere.
Variety - Since marble is available in a variety of natural colors, you can design marble fountains in any desired hue, design, and style to match the surroundings.
What Are Different Types of Marble Fountains for Outdoors?
Here are different types of marble fountains for outdoors:
Contemporary fountains -T hese are hand-sculpted to match the style of your property. You may carve them with modern statures or pedestal fountains.
Patio fountains - These are set up on an outdoor patio to attract viewers. These are usually hand-carved with animal and human figurines.
Landscape fountains - With delicate carving, these fountains can complement any beautiful landscape.
Pedestal fountains - These are hand-carved with distinct designs. These designs may include figurines of animals, some classic patterns, statues, and more.
Urn fountains - These fountains feature a basin of water at its bottom part. You can create them with decorative carvings and tiers.
Tiered fountains - These fountains consist of three levels known as tiers. These are handmade to offer elegant and classic appeal to the surroundings.
Waterfall fountains - These fountains look absolutely spectacular when water overflows from a tier to create a waterfall-like effect.
Wall fountains - These fountains are attached to the wall indoors or outdoors.
You can create any of these fountain styles using marble or any other natural stone of your choice. The natural stone fountains are ideal to accentuate and transform any dull-looking outdoor area into an oasis.