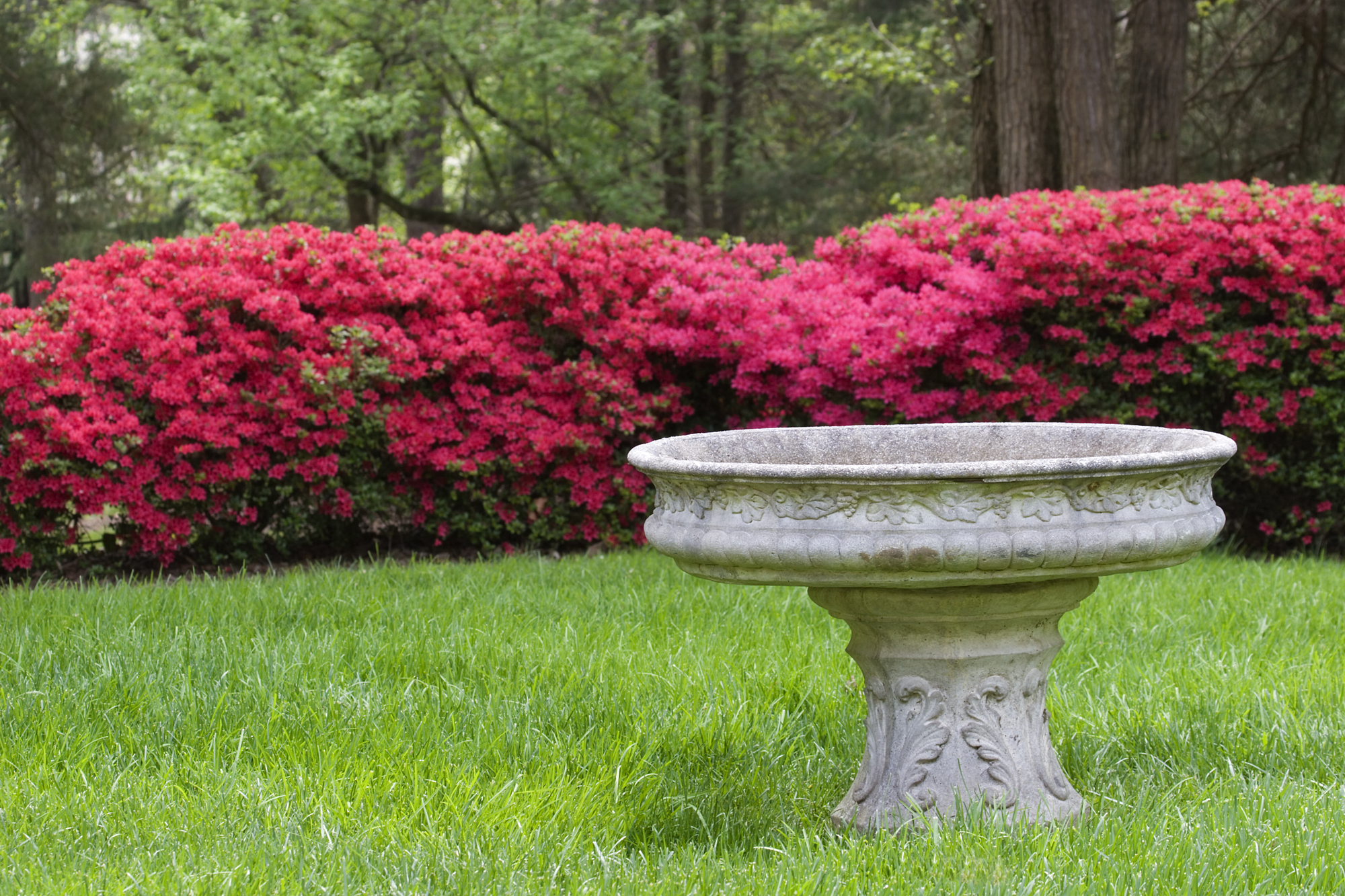 (Check out: Zen style modern garden water feature)
When we think of beautiful stone fountains adorning gardens and courtyards, we may tend to imagine massive, expansive structures, built painstakingly by human hands to match the scope of the rivers and waterfalls that inspired them.
But in reality, whenever we explore some landscape or property lucky enough to be graced by these kinds of structures, we often find that it's the smaller designs, the quaint, practical, or modest, that really catch our eye and make us feel joy.
An opulent and multi-tiered stone fountain may be an epic and majestic sight to behold, but something more personal and more on our level, both literally and figuratively, can make just as much of an impact, if not an even greater one.
In terms of tiny fountains, it doesn't get much more iconic than the bird bath: a small, relatively shallow dish that serves more like a little manmade pond than anything else. As a design, bird baths are mostly small sinks elevated onto a pedestal, and as such can easily serve as outdoor washing spots for locations where a lot of manual labor might be expected, or where you often wind up with dirt under your fingernails after a long day at work in the garden or on the farm.
Either way, as both a bird bath and a pedestal sink, these humble Natural Stone basins are the perfect way to anchor the living world to your backyard.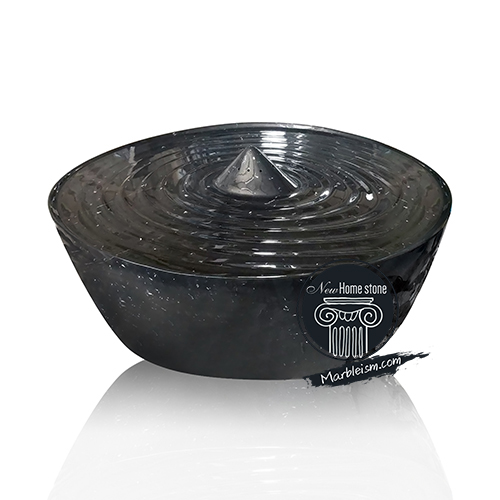 (Check out: Zen style modern garden water feature)
Powerfully simple with its (almost) pure black color, this pedestal sink carved from real Nero Marquina stone will reflect the sunlight right along with the water that you fill it with.
A single white streak of marble graces the otherwise monolithic design: imagine the shimmering glare of the water wavering over the marble stone's white color veins, creating subtle layers of dynamic shapes.
In addition, the carefully polished surface of the stone is ideal for the smooth flow of water, and makes for easy cleaning when the elements have gotten their foothold and left behind bits of leaves and grass.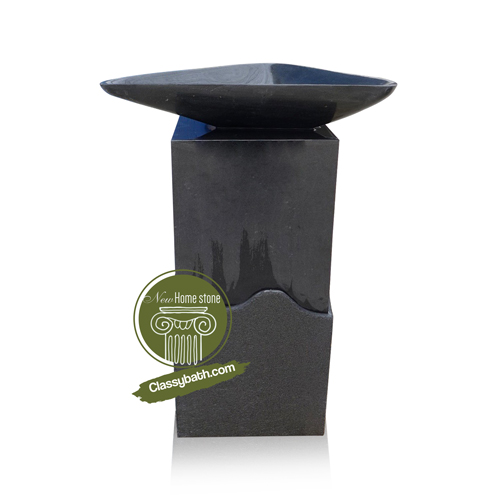 (Check out: Contemporary black granite pedestal sink)
With all the familiar elements of the previous design, but boasting an added sleekness and rigidity, this black granite pedestal sink makes no attempt to blend in with the roughness of the nature around it.
The result is a design that is powerfully alluring and difficult to ignore. Just imagine the triangular bowl's hard edges and sharp angles amid the lush green flora of your garden or backyard, standing monolithic and still as the leaves and grasses flutter sweetly all around it. It's certainly a memorable image of a Stone basin
As the birds descend into the dish and start fluttering around in its water, now the pedestal seems to take on the guise of an ancient ruin: something clearly artificial, but still consumed, and therefore welcomed, by the beautiful nature closing in around it.
These kinds of designs may not be exclusively meant as bird bath fountains, but their wide and shallow bowls, coupled with their tall statures perched at the top of pedestals, make them ideal for that kind of purpose.
A sink that doesn't make much effort to raise itself up from its base, which has deeper walls and is perhaps larger and heavier in general, would be more directly suited to human use alone. But don't let those qualities trick you into thinking that outdoor sinks need to be more austere or less beautiful than their lighter counterparts.
As in all kinds of stone sculpture, the final effect is a testament to the artist who carved it, and the visionaries who planned and designed its shape and form.
Solid and sturdy, this powerfully conceived stone washbasin combines straight lines and graceful curves so subtly that you might not notice the combination at first sight. Rigid and strong on the outside, but perfectly bowled for water on the inside, the sink boasts the best of both worlds.
Gentle brown colors and flowing stripes of dark color that wave back and forth like the tides and branch delicately like rivers, giving the sculpture a huge boost of texture from the natural ridges and crevasses of the genuine marble stone. With a more regular geometric shape, outdoor sinks like these are the perfect compliment to smaller, elevated bird baths.
Mordern bird baths at their best